About Us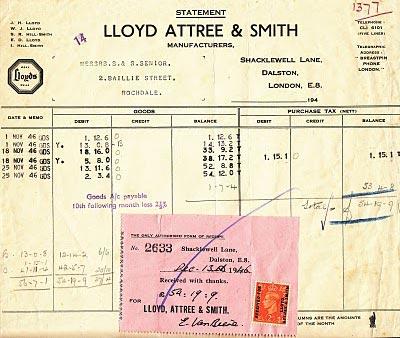 L A Smith was established in 1857 in the heart of the City of London, as Lloyd Attree & Smith.
During the 1850s and 60s, the business grew to be one of London's leading manufacturers of shirts, ties and cravats. It was also an innovator, including registering the trademark "Nogatco" (the word 'octagon' backwards) for the original Mr Lloyd's invention of an octagonal silk cravat that could be folded different ways to show eight different designs.
Over the years, the business has moved - with much of the rest of the UK's clothing trade - first out to Dalston in East London, then to Northern Ireland, then to South Wales. The two images on this page are from the Dalston days - a post-war Statement of Account (above) and a sign which is still visible on the side of the old warehouse building in Dalston to this day (below).
In the 1970s and 1980s, the business dropped its historic name and was known simply as Lloyd Menswear, and in the early-1980s, the last Lloyd family members sold the business to a conglomerate called Tern. Sadly, Tern couldn't make the business successful, and through the 1980s Lloyd drifted and lost money.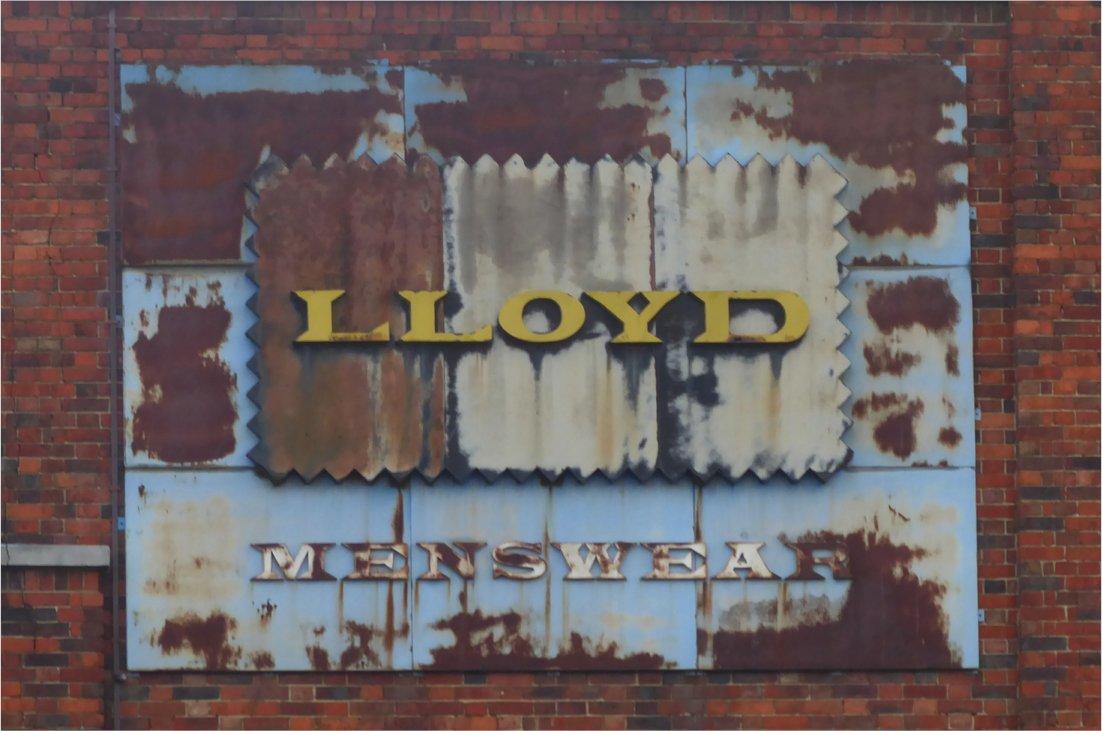 In 1987, The Roberto Group, one of the UK's leading suppliers of ties, scarves and menswear, acquired the Lloyd Menswear business, then based in Nantyglo in South Wales.
Since then, L A Smith (as the brand is now called) has gone from strength to strength... never losing its focus on ties, scarves and shirts, but adding many further product lines to the range.
Today, L A Smith is a part of Colour Wovens Limited and a trusted brand among independent menswear retailers.