Black Tie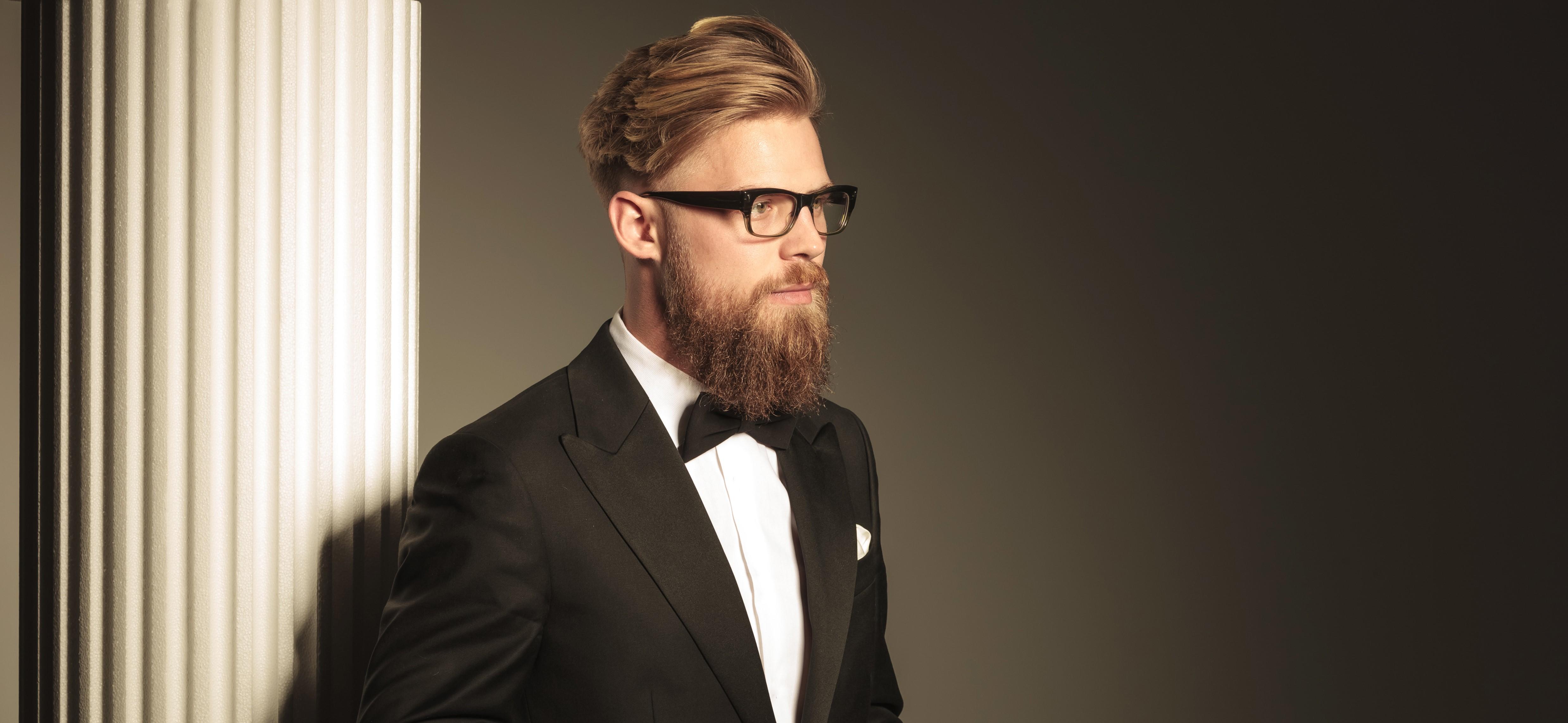 Whether your customers' interpretation of Black Tie is traditional, following very established rules, or much more flexible and trend-led, the L A Smith range caters for all your needs. We pride ourselves in having the largest range of ties, bow ties and hanks in the country, together with all the supporting accessories.
---
Bow Ties
The centrepiece of any "Black Tie" outfit is the bow tie, and we think that we've got that covered.
Let's start with classic black.
We have very fine black silk bow ties in Barathea, Satin, Twill and Grosgrain weaves - and all in both ready-tied and self-tie, in our Silk Evening Bow Ties selection.
For the even more discerning, we also offer our finest Silk Satin and Silk Grosgrain bow ties in Individually-Sized Self-Tie Bows - so even with a wing collar, there's never any chance of adjustment fittings showing. These beautiful, boxed bows are the height of classical black tie style.
For the more price-conscious, we have a similarly large range of Polyester Black Bow Ties, in a variety of fabrics and finishes.
And, of course, at £1.60 our L A Smith Essentials Black Bows are outstanding value and offer retailers and hire wear suppliers a really good standard of product and real margin opportunities.
Moving on from plain black...
Our plain Velvet Bow Ties are classics with black dinner jackets, or indeed with velvet smoking jackets.
Our full range of Plain Satin Bow Ties and Plain Shantung Bow Ties provide a massive palette of colours to choose from - all with matching hanks.
Our Double-Colour Bow Ties provide another alternative - a sharper look with a tuxedo, particularly suitable for parties.
Some of the bolder colours in our range of Liberty Self-tie Bow Ties and our Matching Liberty Ready-Tied Bows and Hanks Sets also look fantastic with a plain black dinner jacket.
Finally, some of our Bright Self-Tie Silk Bows work really well as a flash of colour against the traditional monochrome background of Black Tie.
---
Straight Ties
In recent years, it's become more acceptable to wear a straight tie with a tuxedo, particularly among younger gents.
In general, this trend calls for a plain colour - usually a darker colour - in a satin finish.
We have a full range of colours in our Plain Satin Tie range - and if you scroll down through that range, you'll see they're all available in a slimmer skinny tie, and boys' sizes too - all with Matching Hanks.
For a twist on this, try a Velvet Tie.
At £2.65, our L A Smith Essentials Black Ties offer fantastic value for money and include both black satin and skinny black satin variants.
---
---
Waistcoats and Cummerbunds
Traditional Black Tie demanded a cummerbund, often to match the bow tie. We stock a small Cummerbund range in five standard colours of satin. As a sophisticated alternative to the cummerbund, we also have two stunning Black Tie Formal Waistcoats.
Alternatively, the darker colours in our Shantung Waistcoat range work really well with a black dinner jacket (and all have matching Bow Ties and Hanks, of course).
Finally, when 'Black Tie' means 'party', don't forget our range of stunning, bold Party Waistcoats for that real wow...!
---
Other Accessories
L A Smith also holds stock of all the other accessories you might conceivably need for the Black Tie look: